About the Author
Writing
Truths
Books &
Activities
Q & A
Great
Links
Home
Here is a large, lively scene with many faces and figures.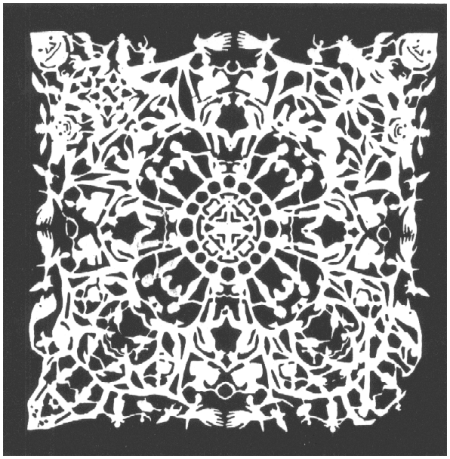 Can you find four pairs of hands reaching for each other?
Do you see the angels back-to-back near the center?
How many smiling faces can you find?